Reviews
Painting Company Reviews Near Independence
If you'd like to have the best painters in Independence, North Kansas City, Lee's Summit, Liberty, Blue Springs and surrounding areas paint your house, give Precise Image Painting a call today. We work hard to ensure that we exceed all customer expectations. With every painting project, we strive to be considered the best painters in Independence, MO, and the surrounding area. But don't just take our word for it, read our house painting reviews below and see what our customers have to say.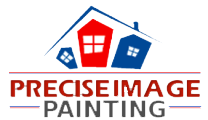 05/17/2022
Trey and his crew were FANTASTIC! Great work and better people! They go above and beyond the customers expectations. Very good communication, punctual, and professional finished product. I'd HIGHLY recommend Precise Image to anyone!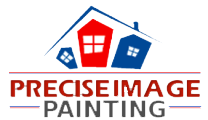 Precise Image Painting was wonderful, and super quick and easy to work with. There prices were very competitive, and they are open and honest. They stuck to the bid price and worked with me throughout the process keeping me informed of the situation. They did wood rot repair, and all the painting on the exterior of my home. They support the military as well, with the owner having military family members, and with that I was given a very fair military discount which was such a nice gesture. The owner was also there from the bid all the way through the painting process helping out the entire time which was great to see. I am 100% confident in there work, and will be recommending them to my friends and family. If you want to support a local small family ran business that has been around for over 20 years and will get your work done right, then I recommend Precise Image Painting.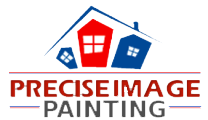 Phenomenal company to work with!! They did a timely and extremely thorough job painting the exterior of our home! They were communicative, flexible, and explained the process in detail. Everyone who came to our house was respectful, kind, and ensured they understood the vision for our home. You can tell they all take great pride in their work and hold themselves to a very high standard. I would HIGHLY recommend them to anyone who is looking to get work done on their house!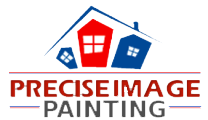 These gentlemen came out and did a fantastic job on the exterior of my home. They were professional and did a good detailed job. Will definitely use them again when needed.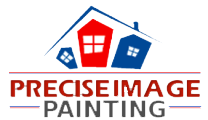 my husband and I were highly satisfied with Trey and his entire crew. They significantly exceeded our expectations with quality but especially the communication, checking-in about their progress each day. We would definitely recommend to anyone seeking paint services.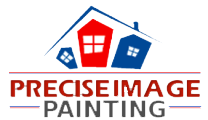 I introduced myself to Trey when he was working at a home 2 doors down the street from me. After he finished that day he came down to discuss painting the exterior. The paint on my home was 15 years old and in very poor condition. I received a very reasonable quote from him the next day. I waited till fall to schedule him. He told me he was a couple of weeks out. He contacted me about the power wash schedule 2 weeks later then the calk work a few days after that. He came by on the following Sunday to point out some rot issues. We worked out the cost and he started the next day. He finished Tuesday just as he had scheduled. I was shocked at how good this turned out. He had bid 13 gallons of paint but based on the condition of the home it took 27 gallons. I was so pleased that he put the extra time and effort into making my house perfect. After he got started there were a couple of things I did not like about my plan. I asked his professional opinion about making some changes and he gave me excellent advice. Trey was on the job with his crew the entire time. He made certain this job was done correctly. I would recommend his services to anyone. I do not have a single complaint. When I got home on Tuesday everything was cleaned up and he had held his crew over to make sure I did not see something I did not like. I found nothing. Take Trey's advise and you can't go wrong.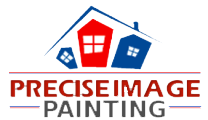 Trey was very professional and responsive to any calls or questions we had. The weather delayed our project start time, however it was worth the wait. Trey and his crew were hard-working and we are happy with how our house's painting was completed. We would definitely recommend them.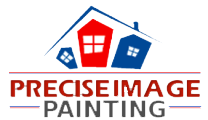 I had a big job to take care of on the exterior of my home replacing rotten wood, caulking, and painting. After getting about 4 different bids, I settled on Precise Image. Trey and his team provided me with an accurate and fair quote for the work. He communicated with me to make sure the wood rot replacement was up to my expectation, caulked everything, and applied the new paint. These guys work hard, and do fantastic work. My house looks like new, and I couldn't be happier and more satisfied.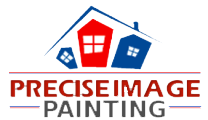 Trey and his team did an amazing job painting the interior of my home. Their attention to detail is second to none. Trey was in constant communication with me and asked a lot of questions to make sure the end result was exactly what I wanted. They made my vision come to life and I have already had him bid more work for me. I will for sure be a repeat customer. I can't speak highly enough about Trey and his impeccable work.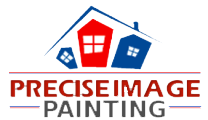 My Husband and I hired precise image and very professional and completed the project was completed in 3 days and did everything we asked for and was very reasonable. We will be hiring them in the future. We are very happy with the turn out and will refer people. Thanks Precise Images The Payne's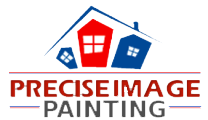 My wife and I were so pleased with Trey and his crew on their job of painting the exterior of our home. They were on time, professional, hard working and highly friendly!! They exceeded our expectations and we are over the moon at the results!! The house looks AMAZING!!! Thanks Trey...not only are you highly recommended, we hope to use more of your services in the future!!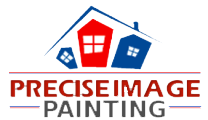 I was impressed with Trey from the first encounter. We took referrals from friends and family when it came time to paint our house and stain our deck. Trey was the only one that offered a bid on the spot. The others wanted to come back out with their measuring devices after we discussed what we wanted to accomplishment, which we had previously discussed when we set up the time for them to walk the house with us. So, I was very appreciative of Trey being prepared at that meeting. The quoted price was incredibly competitive. We were very pleased with the way the house turned out. Trey's crew saved us a bunch of time and money when it came to staining our deck. There was a mix up at the store with the stain and they caught the error in time to allow us to get the correct stain on the deck. I can't imagine what would have happened if they would have just blindly put the first stain on, but it would not have looked good. We love pulling up to our freshly painted house and spending time on our freshly stained deck. I would definitely recommend using Trey and his crew for your painting needs.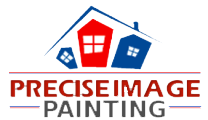 They did a wonderful job. Very professional and friendly. Trey is a genuinely good person and everything was done at a reasonable price. I would use this company again.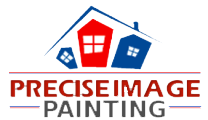 Trey and his Team did an excellent job on my house. As happy as we were with the end result we were equally as impressed with how they run their business. Trey is very responsive. He and his son are both very professional and respectful people. They work hard to earn your business. Tell him your budget and he is very honest and upfront about what he can and can't do within your budget. At no surprise these guys were recommended to me by a friend of mine. I'll continue to recommend these guys for anyone's painting needs.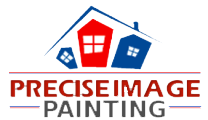 Highly recommend. Trey and his crew just painted the exterior of our home. We had not had it painted in 18 years, and it needed quite a bit of wood replacement. Trey and his team went around the entire house and went above and beyond with pre-painting repair work, replacing rotted wood trim. We had in mind spots that needed work, and without any input from us, every one of those spots were made like new. They were friendly, fast, and super professional and conscientious. I have already recommended them to a friend and wouldn't hesitate using them again.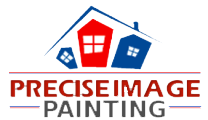 Trey and his associates did a great job on my house. They followed my directions and cleaned up after the job was done. He did honor his coupon from his advertisement. I would recommend his services to my friends.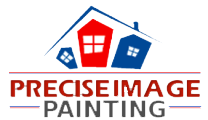 I highly recommend Precise Image Painting. Trey and his crew did a professional grade job on my home's exterior. We were trying to get exterior paint completed before the cold season and Trey was able to work around the weather and choose appropriate products to make our project a success. Trey communicated with me via phone, text and email always responding in a timely and professional manner before during and after the project. The finished product looks great. We will be contacting Trey for our upcoming deck and fence projects as well. Thank you to Trey and the Precise Image Painting crew!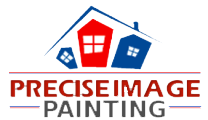 I had 2 neighbors who had thier house painted. I knew I definitely didnt want one of the guys as equally as I wanted to Precise Image to work on my home. (The difference in the 2 jobs are startling) Attention to detail was more than I ever expected. He actually had educated opinions to help us do what would make my home better. He spotted areas of concern and fixed them, thoughts on what to trim out and what not to. His crew were super polite yet still had personality. They cleaned up every speck of trash all around the house and did a complete walked through after it was finished . Trey , I want to thank you so much for your Professionalism and sense of Humor.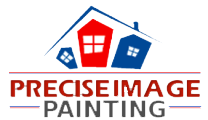 My husband and I watched Trey and his team paint a house across the street from us last year, and knew we wanted to hire them to paint ours if the price was right. And the price was right! They came yesterday to do trim replacements, caulking, and taped off windows. I knew from the good amount of caulking they did on the house that they take pride in their work and would do a great job. So excited for them to come today and do the painting! And fortunately the weather cooperated. We couldn't be happier with the professionalism, workmanship, and manners of all the guys who worked on our house for, and with, Trey. They cleaned up after themselves very nicely, when they were done. We enjoyed celebrating a job well done with them when they were all done, standing back to admire the job with cold beverages we offered. Just a really great, friendly team who will do an excellent job painting your house. No worries at all. I guarantee when you get all your quotes in, you'll be leaning towards Precise Image painting, and I'm here just to nudge you on and let you know they are the right company for the job.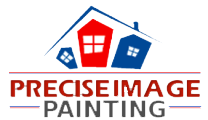 I was very pleased with the paint he did on my home. He and his crew were very nice and respectful. Our neighbor liked our paint job so well they had their home painted the following week. Precise image will be doing some work at my mom's cause we were so pleased. I know no one is perfect and one bad review should not make a person's business not worthy.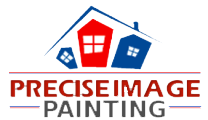 Trey, and the crew were very solid! Got everything done in a timely and professional manner. Would recommend to anyone needing quality work done!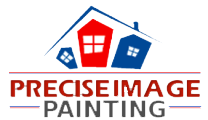 I've had Precise Image Painting do several projects for me. I've flipped several homes throughout the years and they have been by far the best and I now use them exclusively. I just recently had them paint my personal home. They painted the entire interior, cabinets, and vanities and did an amazing job. Seriously can't say enough good things about Trey and his crew. They do great work and very detail oriented and I wouldn't hesitate to refer them to anyone.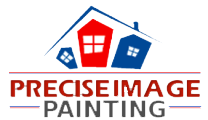 Trey and his crew were great to work with! If your in the area and need any painting work performed be sure to give Trey a shoot at giving you a free estimate! They do all types of repairs and painting ie: wood repair, interior-exterior painting, and Christmas light hanging! They are a one stop business to fit all your needs from top to bottom! Trey and his crew have a eye for perfection and work hard to get the job done right as fast as possible! I gave them 5 stars because they were so professional and polite to my wife and I and cleaned up after they were done! Great service at a reasonable price!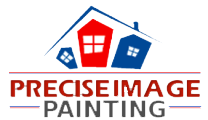 My name is Robert and I'm a property manager with Quality Homes Property Management. One of the toughest jobs I have is finding affordable, reliable contractors. Trey (the boss) was absolutely awesome to work with and he also had the best bid for the job we needed done. The house looked great, no paint spilled anywhere and the house looks great! We will be using them for all our painting jobs...we are very satisfied and happy with their work!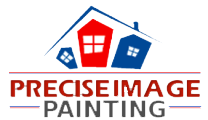 Thanks Trey @ Precise Imaging for doing a great job on my exterior paint. My house was completed less than a day and Trey made sure I was satisfied with the color and quality. Good job Team! I would definitely recommend this company to anyone wanting to be the "eye candy" of their neighborhood.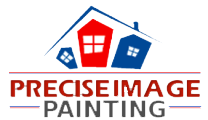 Very professional,. Did a great job. Highly recommend.
Precise Image Painting can help you improve the look of your home at a fraction of the time that it would take you to do it yourself and at a very reasonable price. We'll work closely with you to understand the exact cost of painting your house right down to the smallest detail.
Get the best house painters in the Independence, MO area, and choose Precise Image Painting for your next house painting project. We'll make it our goal to make you so happy with our work your review will be the next positive customer review that we feature. We'll be happy to give you a free quote. Call us today at 816-612-7798, or request a free estimate using our web form.